I have just finished reading an advance copy of Why is He Still Here by Max Toper. Max kindly sent me a copy in exchange for my honest review. All words and opinions are my own.
Who is Max Toper?
Max is an 18 year old from London. Max has autism, ADHD and Dyspraxia the book is a memoir that follows his journey through childhood and his school experiences.
Why is He Still Here? is a self-published book very much about Max's life. Whilst it is unique to him his story does have similarities to many autistic children. A child that is different to his peers, struggling with an education system not built with him in mind.
My thoughts on Why is He Still Here? by Max Toper
As I began reading I was quickly struck with the reminder that we all view our experiences differently. Whilst a child and parent often have differing views of an experience an autistic child may have a different view and experiences again. I found myself wondering if Max's view of the sensory room as an 'ultimate weapon' used to 'deter' him from 'misbehaving' would be the same as his teacher or parents view at the time. I then started to worry about my own son, I know is often taken to the sensory room to 'calm down'. This is exactly why I liked to read this book written by a young autistic man because he can provide that insight into how my kids think that I can't get elsewhere.
A different perspective
Max explained his challenging behaviour as a child from his perspective giving that insight into why. His explanations like playing up in order to escape the sensory overload of the playground are great examples of why we need to understand our children's behaviour better.
Getting even a drop of water on my face was like being doused with gasoline and set ablaze

Max Toper
The quote above is just one example of Max expressing his feelings in the book. To me as a parent it provides me with a better understanding of his sensory challenges. For those of us without sensory processing issues I find descriptions of how it feels really useful to help me better understand it.
One of Max's favourite things was a game Galactic Conquest. As someone who doesn't spend any time on games I was surprised at how much of the time spent on this was communication and relationships with other gamers. Furthermore how much of Max's abilities in this game (leadership, strategy) were not recognised at school.
Education & Paperwork
I like the fact that Max has explored his early years, so little is written from a young autistic person's perspective. The book follows Max's educational journey and explores his relationships with different TAs and teachers. It was certainly clear to me that the adults who took an interest in Max's interests were far more able to connect with him than those that didn't.
Within the book Max has included copies of letters between his parents, school, himself and TAs which is a really nice touch. It was also interesting to me how aware Max was of the EHCP process and its impact on his future placements. I know how stressful I found the EHCP process with my boys for primary and it breaks my heart a little that when it comes to secondary and post 16 they will be old enough to understand more of what it happening.
An insight to how it feels to be autistic
The majority of information on things like anxiety, paranoia and demand avoidance focuses on what it is from a clinical perspective along with support suggestions. However Max offers us an explanation of how these things feel without labelling them. His writing is really open providing an honest look at life as an autistic child and young person.
Why is He Still Here gave me the opportunity to peer inside the brain of a young autistic man. As a neurotypical 38 year old female we don't have much in common and this is exactly why that insight is helpful to me. I have two young autistic boys, whilst I have a lot of knowledge about autism I don't understand how it feels. This book allowed me to explore that a little.
An easy read that will help anyone looking to understand autism and the challenges faced by young people navigating the education system. There are not enough books written by young autistics so this is a very welcome addition to my collection. I am certain that this book will help many parents better understand their children and for some young people to better understand themselves.
Available to Pre-Order Now
Why is He Still Here? by Max Toper will be launched on 24th February 2021 but is already available for pre-order on Amazon and Kobo.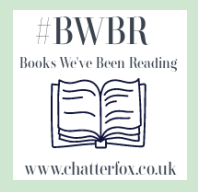 Was this article helpful?